by: prescription electronics
design: 3 knob tone bender
controls: volume, gain, tone, fuzz.
more: germanium transistors, added gain control, true bypass, powered by  9V battery or DC power supply
The array of sounds available from this pedal is quite impressive. With the fuzz knob maxed (completely counter-clockwise) you get the classic 3 knob tone bender sound. Lower your guitar volume to also get beautiful semi-crunchy sounds. Moving the fuzz knob clockwise will change the fuzz character and round the highs a bit, and you'll think you're playing a tight overdrive pedal.  The gain knob (a pre-gain control) has been added primarily i suppose to tame the high output of humbuckers. The volume knob seems to have little if any effect on the overall gain, it's useful to tailor the output to your needs. The tone control is really cool. Musical and effective in its entire range, it delivers everything from great bee-fuzz sounds to thick low end distortion. The yardbox delivers superb vintage fuzz tones. It's a classy 3 knob tonebender.
sound               
ƒƒƒ
construction      
ƒƒƒ
hiss                
 ƒ
vibe                
 ƒƒ

gear: fender japan telecaster, fender pro junior, shure sm 57 into mbox2 mini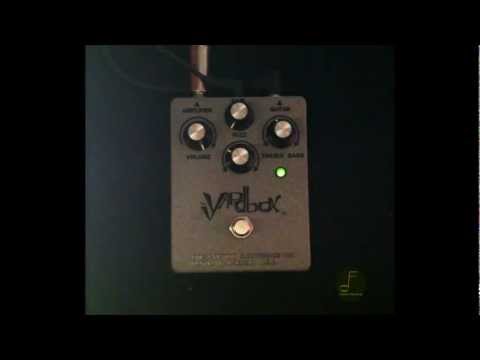 gear: 1991 fender stratocaster USA, fender pro junior, shure sm 57 into mbox2 mini